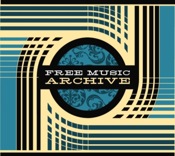 WFMU
has started a great music archive.
"Welcome to the Free Music Archive, a social music website built around a curated library of free, legal audio. It's a work in progress, and your participation will help us continue to grow."
All types of genre's are represented here. It is a variable cornucopia of goodness.
Check it out soon, sign up and begin downloading.